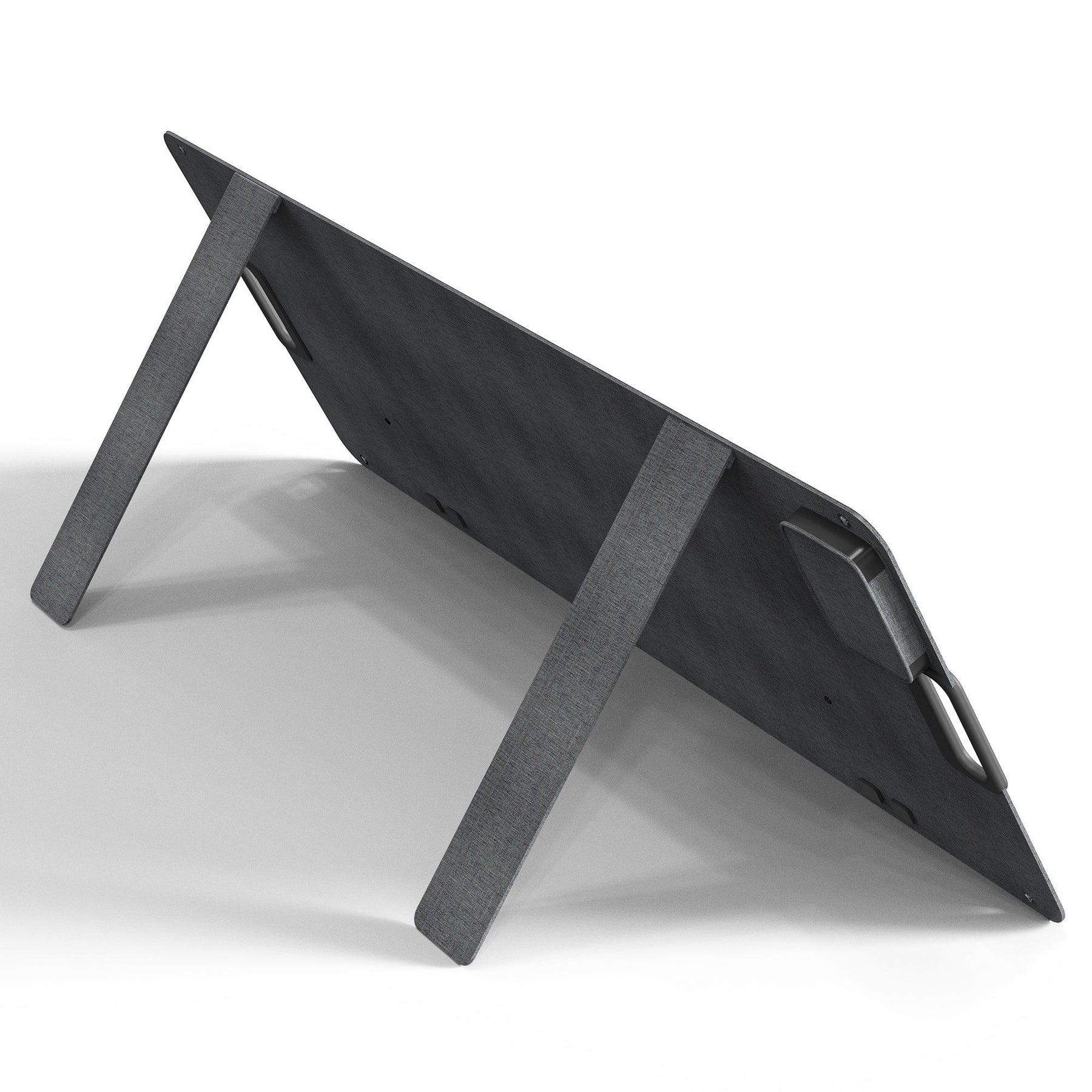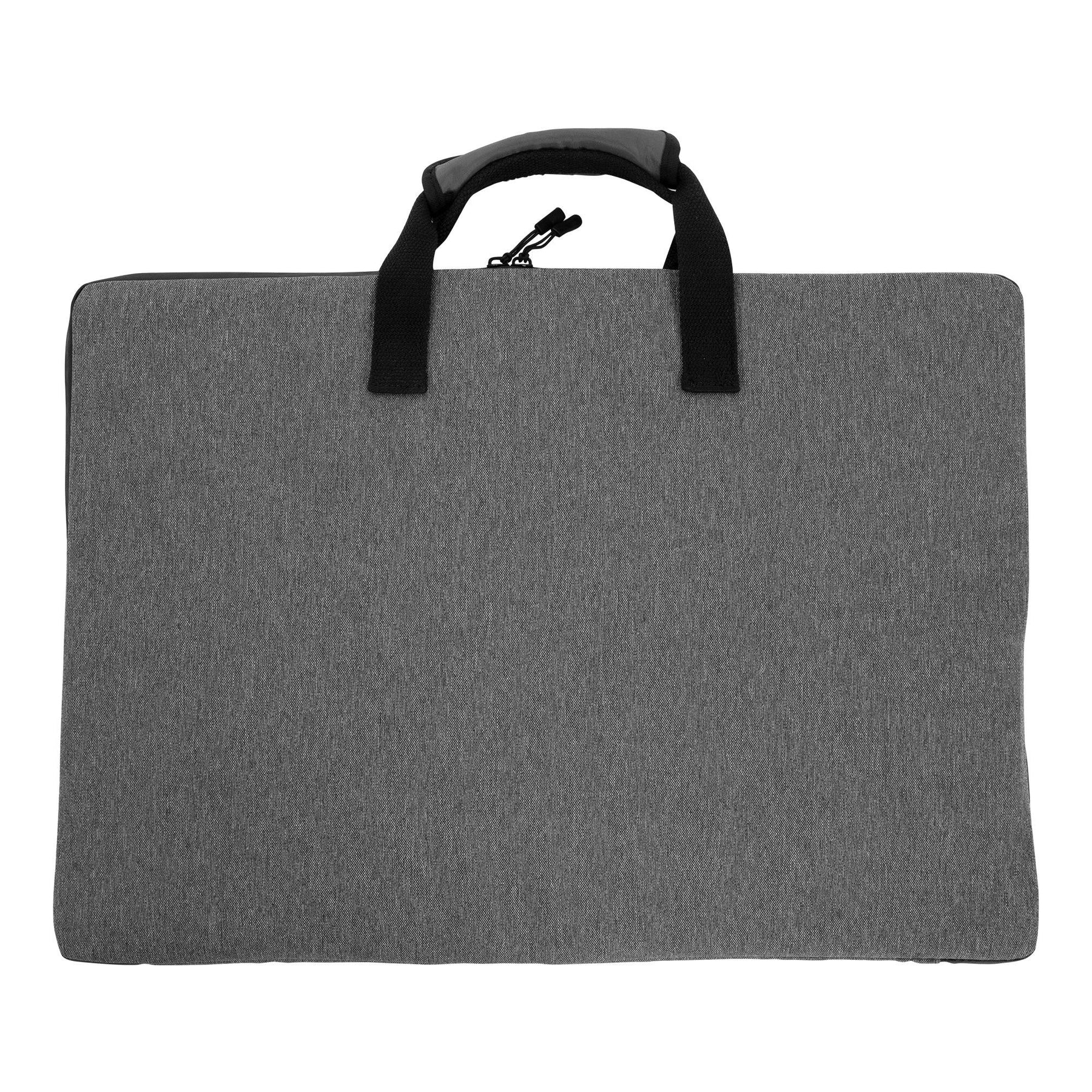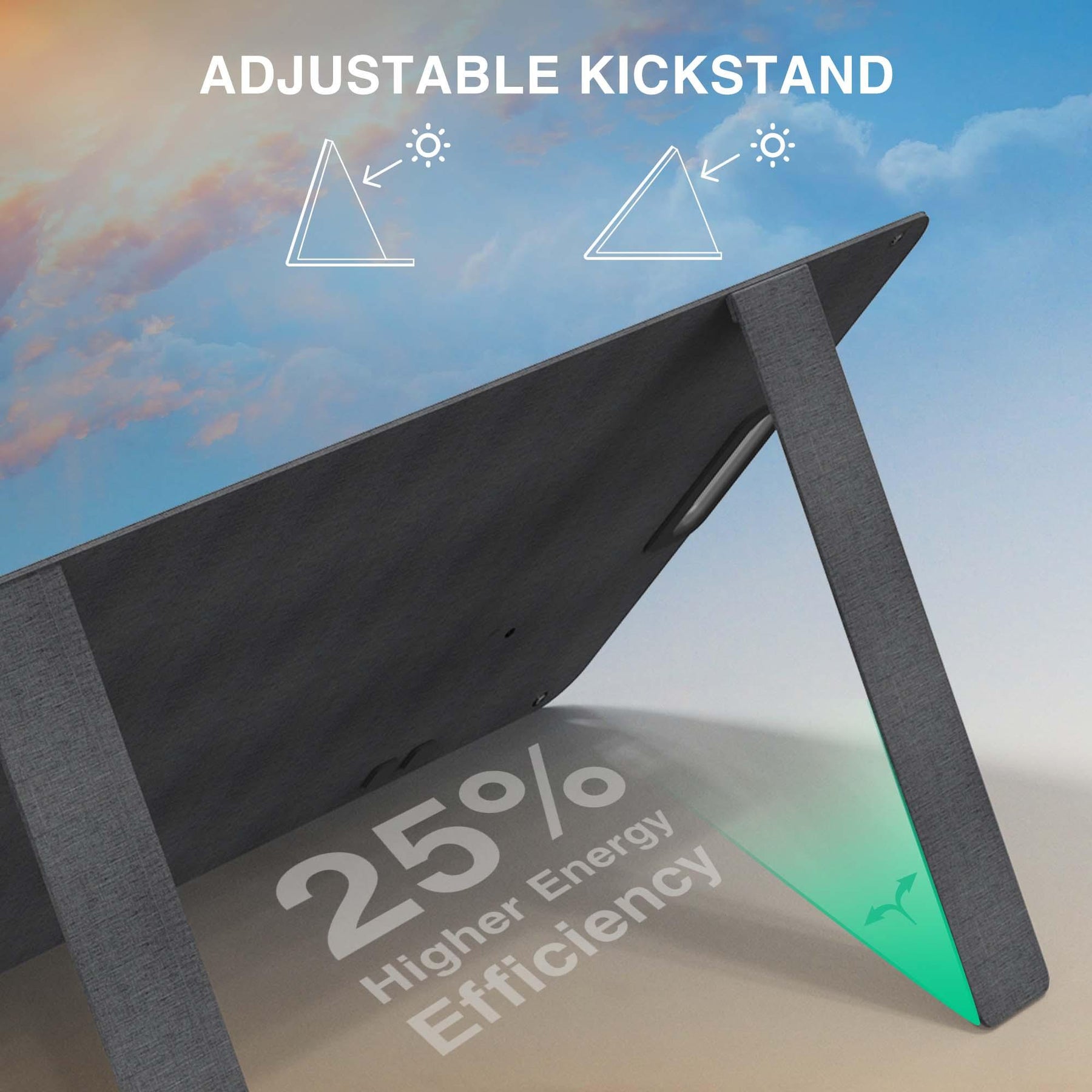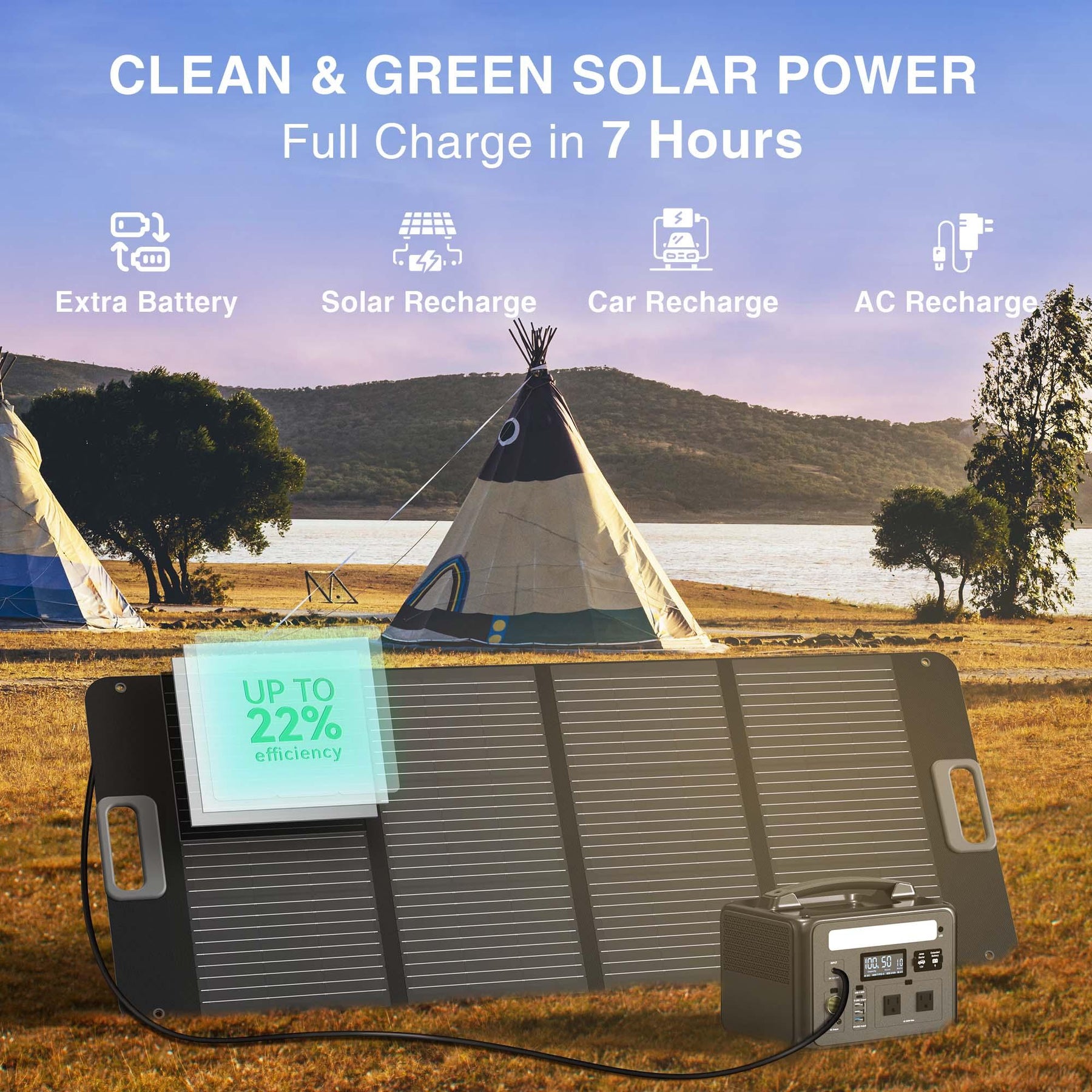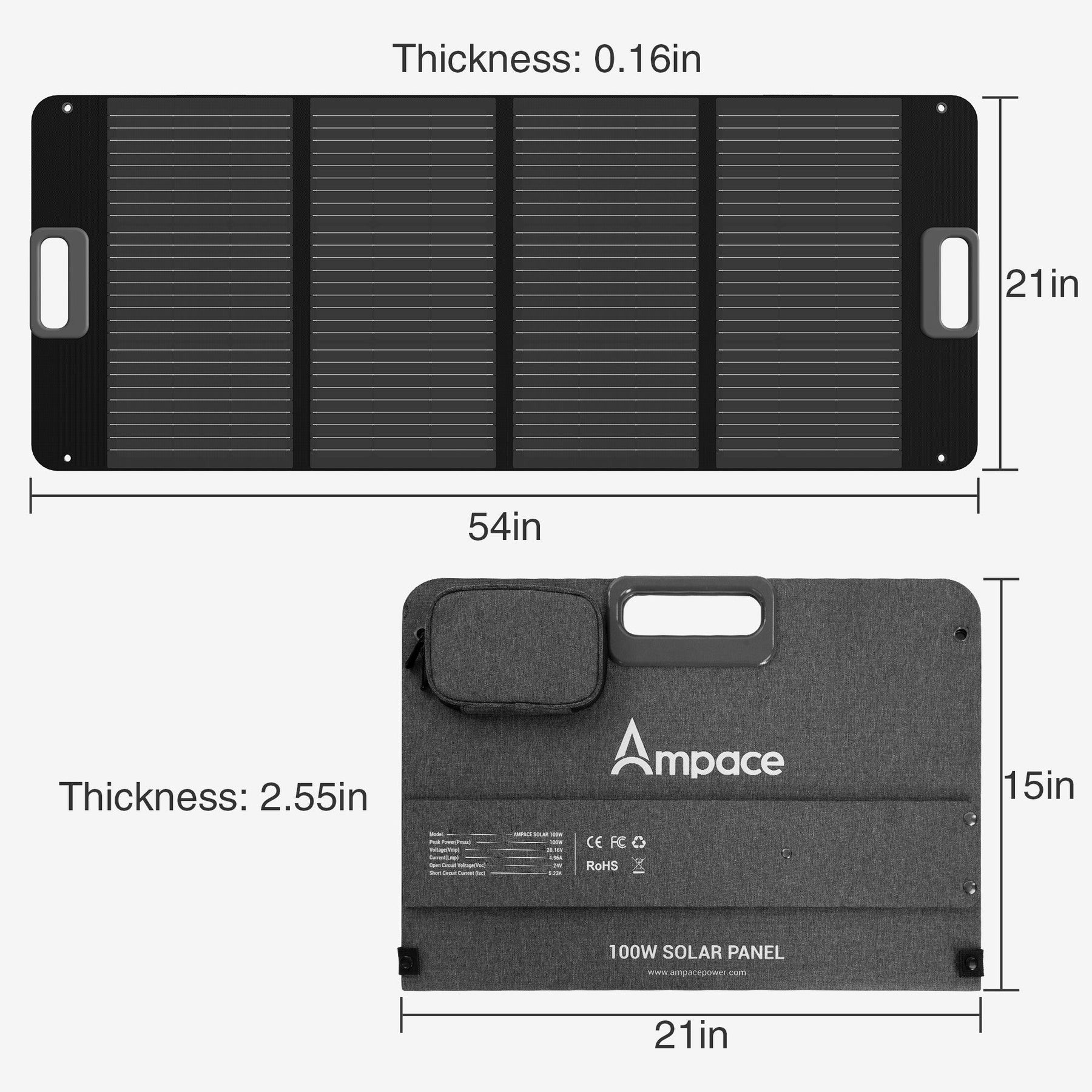 Ampace 100W Solar Panel
The Ampace 100W monocrystalline silicon solar panel is ideally design for solor charging! It has a conversion efficiency of up to 23%, making it perfect for outdoor living or even emergency power. Weighing only 9.7 pounds, this solar panel is lightweight, foldable and comes with an easy-to-carry handle and kickstand, making it easier to carry and use. 
Up to 23% Conversion Efficiency: The Ampace solar panel is covered by monocrystalline silicon solar cells with t

he ETFE-laminated

on its surface, which has a light transmission rate of 97% and can make full use of sunlight to generate energy with higher conversion efficiency than other traditional panels.
IP67 Water-Resistant

:

The Ampace solar panel is 

IP67 water-resistant that will protect from water splashing and high pressure water jets (Do not place it under the rain, or soak it in water).
Easy Setup & Kickstand Included

:
 It has 2 magnetic suction kickstands which means you can setup it within 10s. With an adjustable angle of up to 100°,  the Ampace solar panel can be placed firmly on any surface ground.
Designed for Portability: The Ampace solar panel folds up to a thickness of 2.55 in. and the solar panel comes with a carrying handle, easy to move with one hand.
Free Exclusive Storage Bag:
 A designed storage bag come with the solar pannel that allows you to carry around easily and fashionable when taking off-grid adventures.
Trusted Delivery
POWER OUTDOORS FOR THE WHOLE FAMILY
RV Camping, Off-Road Travel, Hunting, Backyard Getaways, and Emergencies
The Ampace P600 provides power-to-go in a small, light design with several ports to charge your commonplace equipment and more. Never be concerned about long extension cords or wall outlets. So feel free to explore the great outdoors while using your tools, projector, blender, and other equipment. In the event of a power outage, it can also be utilized as a backup power source to power items like a CPAP, a small refrigerator, lights, laptops, and phones.