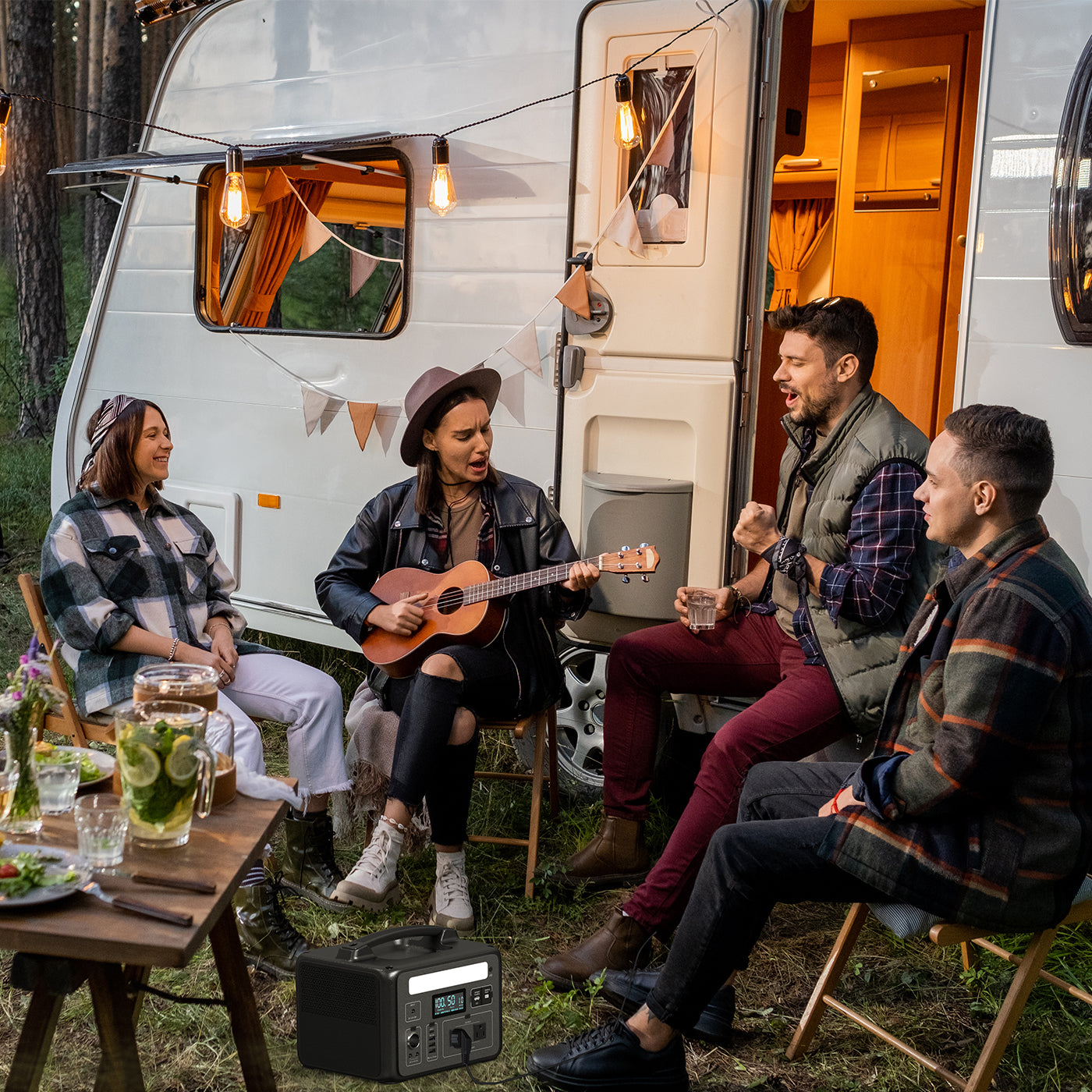 Works like a Champ and Versatile
Simple to use, unboxed, plugged in and using within 4 hours. Lots of flexibility with multiple outputs. Meter Read Out on front is very helpful feature. Shows available Battery % Level, amount of Watts being used, and Hours Available under that load. I could not find anything it wouldn't run (even jumped a dead tractor battery with the optional jumper cable feature). Bonus: LED Light on front that will lite-up a room or far distance with on/off, dimmable & flashing feature. Looking forward to purchasing the solar panel charging option next. Delivered quickly in durable packaging providing the assurance the contents were safely handled. Very happy with the purchase.
Excellent Product!
I was in the market for a new power station when I came across this one. It is much more affordable than many of the competitors and seems to perform just as well in my opinion. My favorite feature is the digital display which includes the battery percentage, hours available with the current load, and how many watts are being used. The power station also has several different types of outlets and a very bright LED light with multiple different modes. This power station managed to power my travel trailer (including lights and appliances) for several hours without any issues. I am very happy with my purchase and would recommend this product to anyone in the market for a new power station.