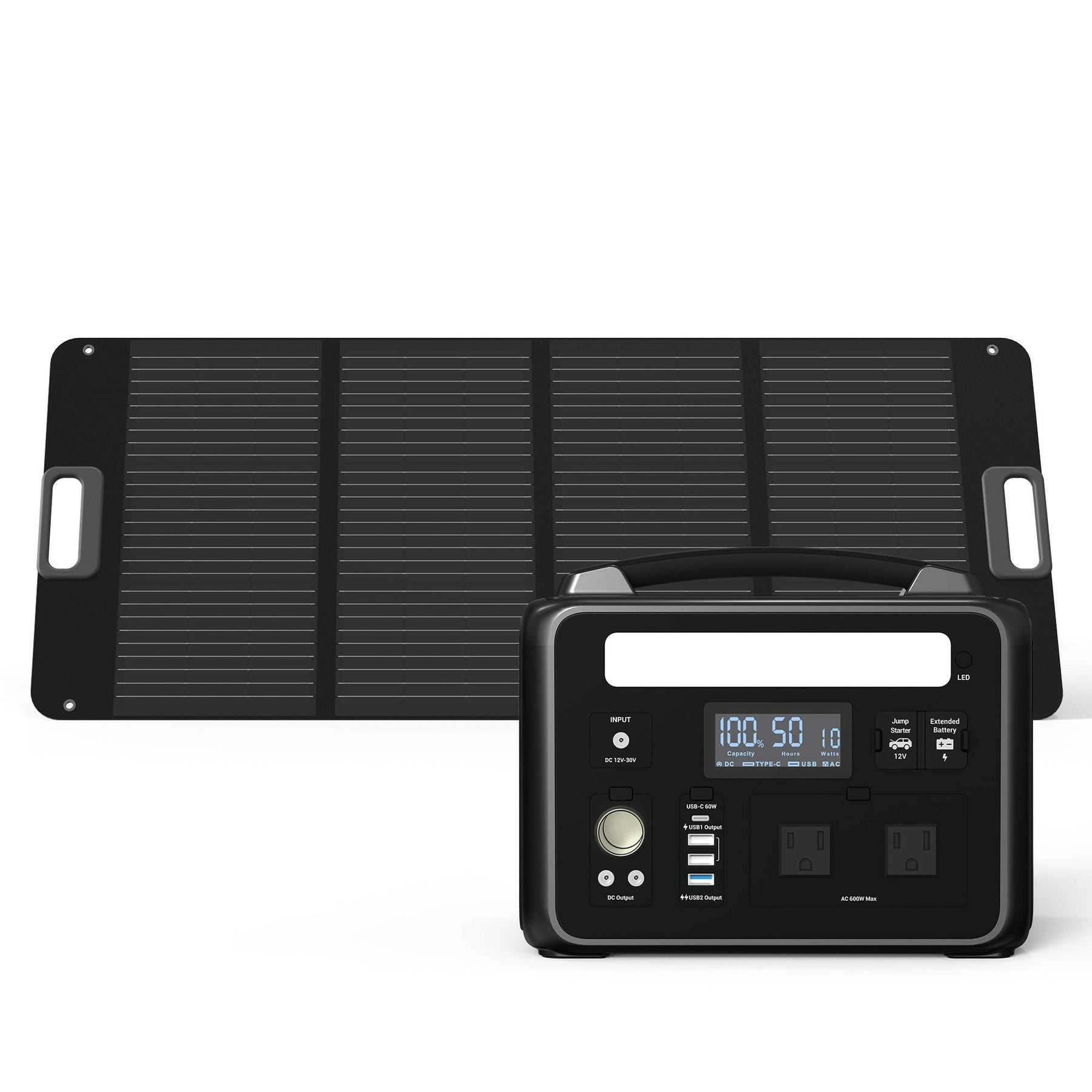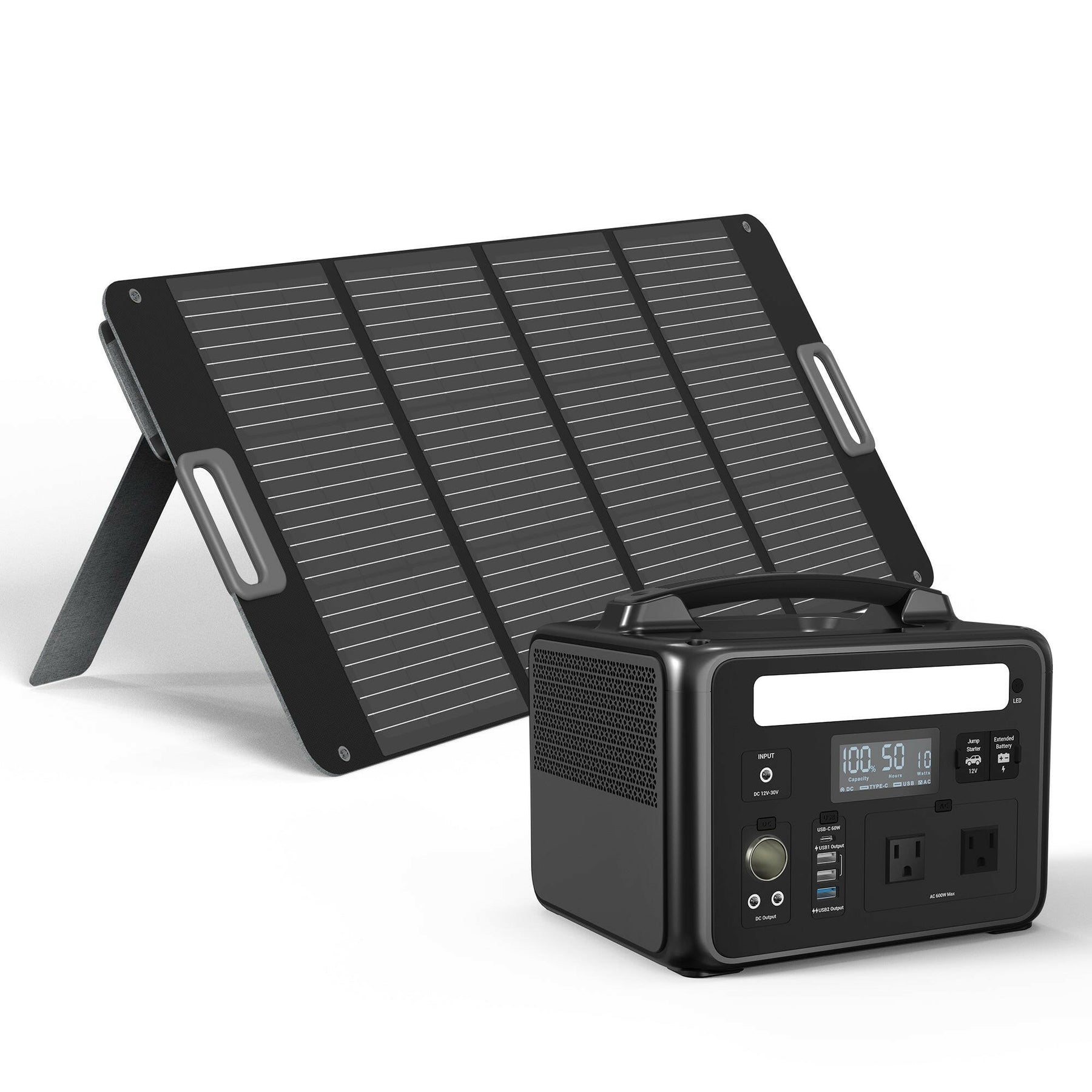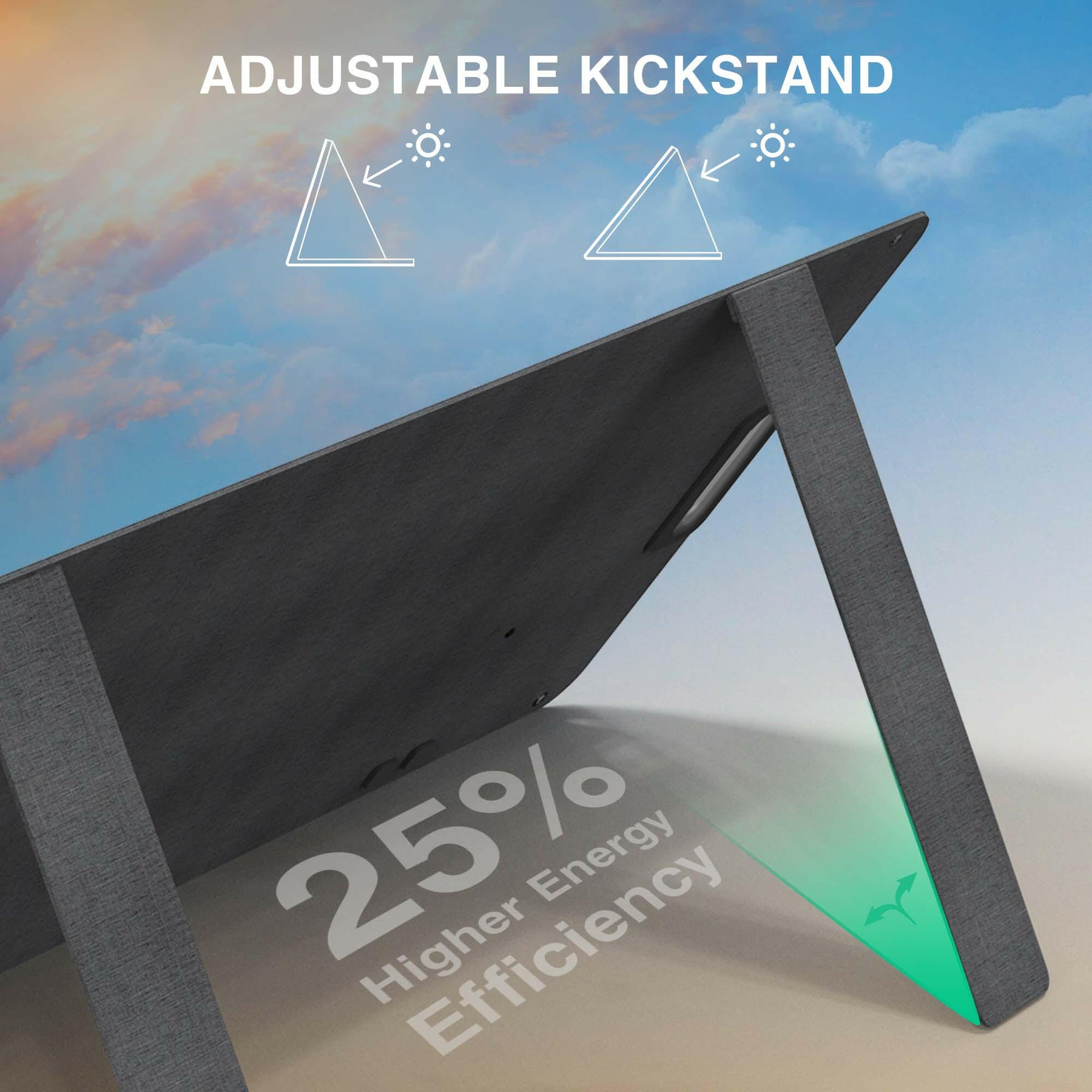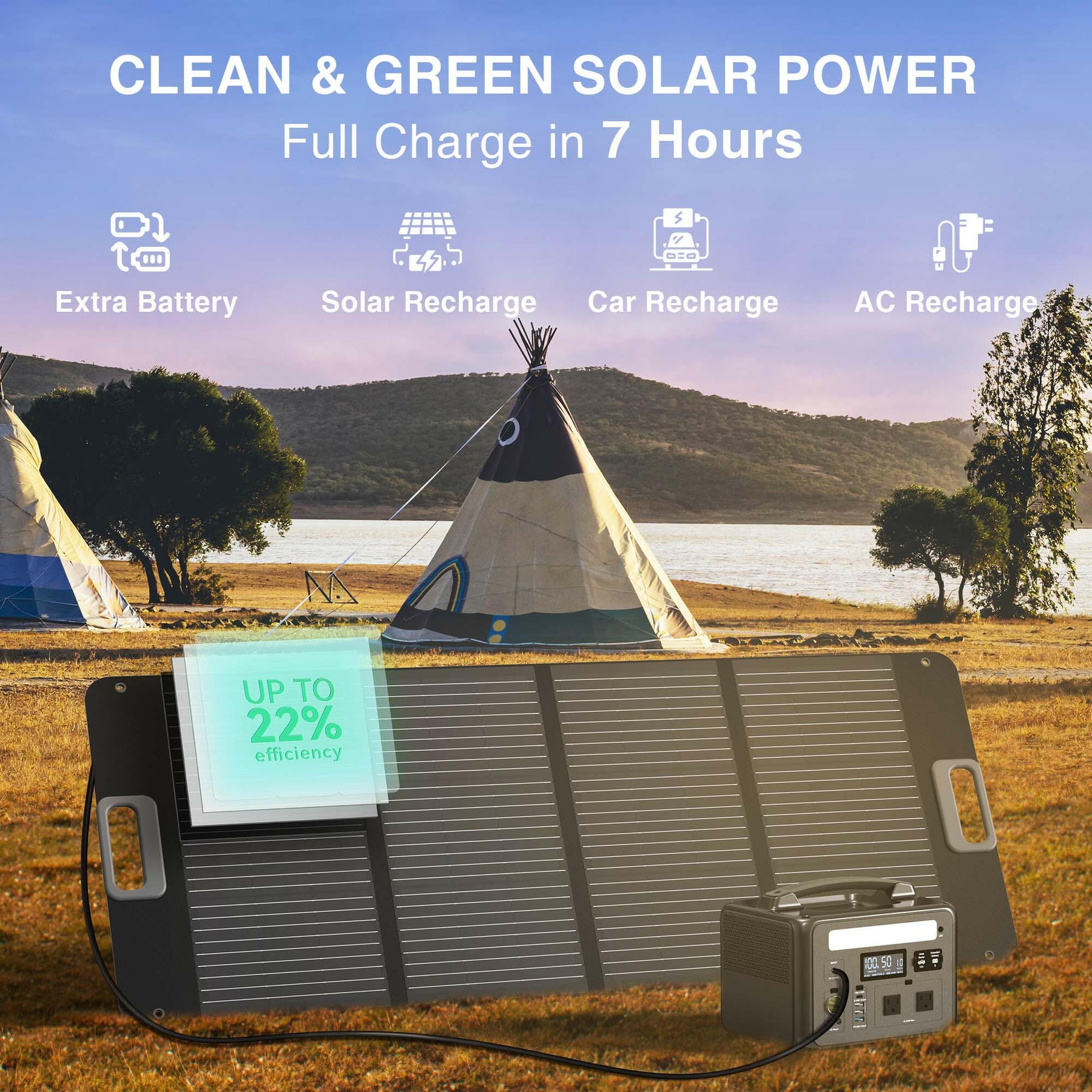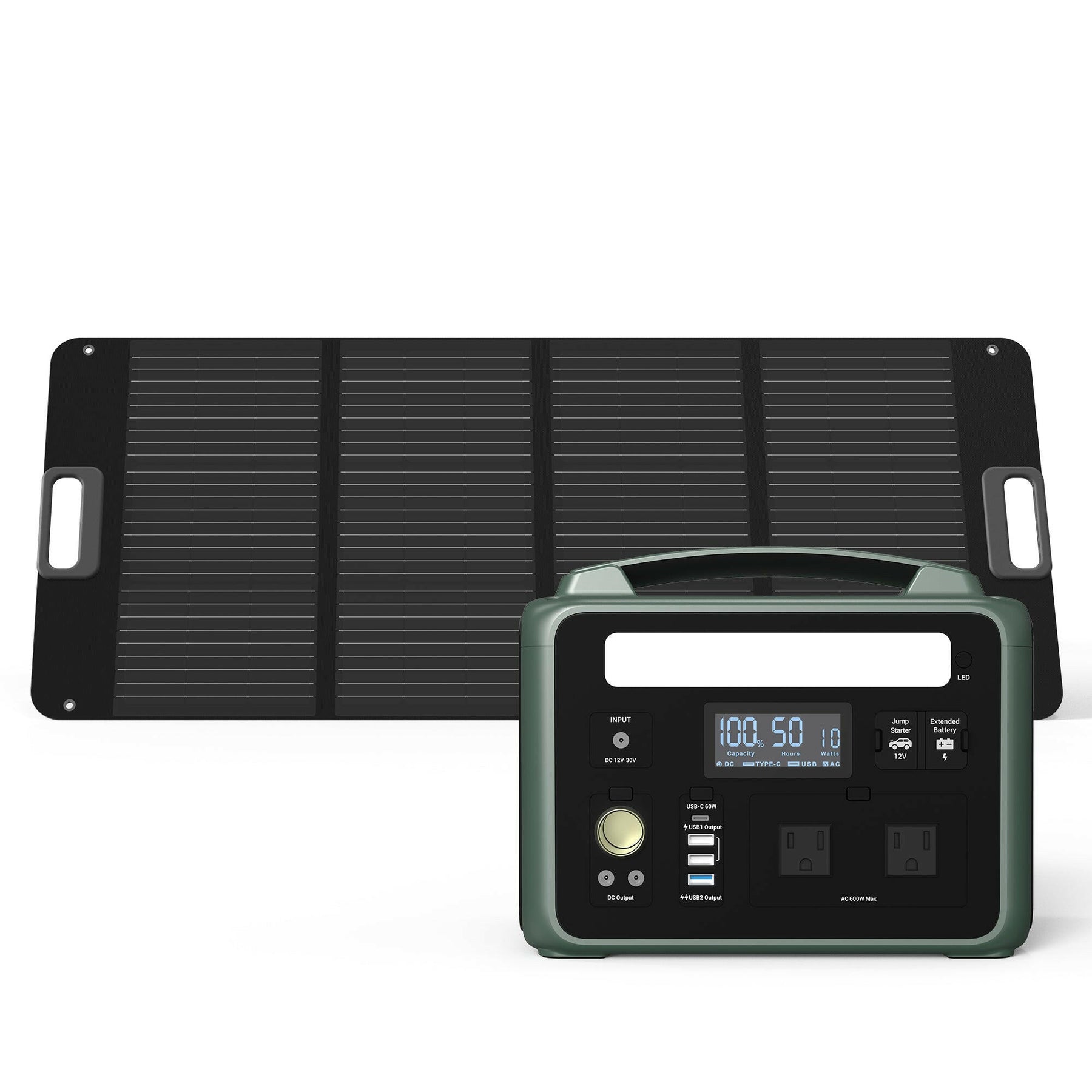 Ampace Solar Generator 600 (Ampace P600 + Solar Panel 100W)
Ampace P600 Portable Power Station + Ampace 100W Solar Panel: Ampace Portable Solar Generator for Outdoor Adventure and Car Camping.

Ampace P600 is one of the lightest and most portable rechargeable lithium battery generators on the market.It features 2* AC outlet (110V 600W peak power 1800W), 3*USB-A ports, 1*USB-C ports, 2* DC 5521 ports, and 1*car port to run low to high power appliances, including a mini-fridge, air pump, and TV.

Ampace 100W monocrystalline silicon solar panel is ideally design for solor charging! It has a conversion efficiency of up to 23%, making it perfect for outdoor living or even emergency power. Weighing only 9.7 pounds, this solar panel is lightweight, foldable and comes with an easy-to-carry handle and kickstand, making it easier to carry and use.

*Please note that the Solar Generator bundle purchased from our website or Amazon stores, all items included will be shipped in separate packages.

Solar Genertor Kit:
P600 Metal Gray + Solar Panel 100W
Trusted Delivery
POWER OUTDOORS FOR THE WHOLE FAMILY
RV Camping, Off-Road Travel, Hunting, Backyard Getaways, and Emergencies
The Ampace P600 provides power-to-go in a small, light design with several ports to charge your commonplace equipment and more. Never be concerned about long extension cords or wall outlets. So feel free to explore the great outdoors while using your tools, projector, blender, and other equipment. In the event of a power outage, it can also be utilized as a backup power source to power items like a CPAP, a small refrigerator, lights, laptops, and phones.