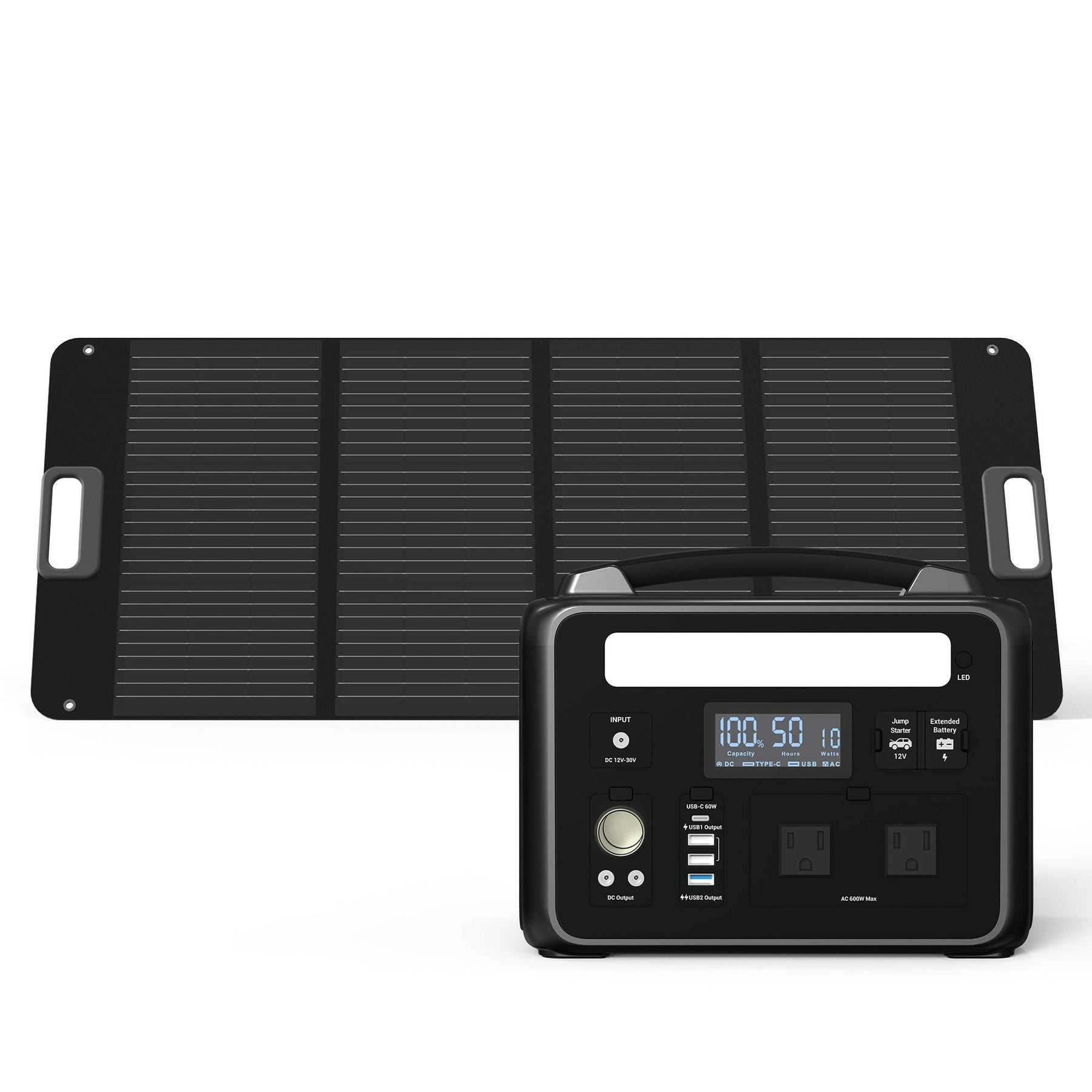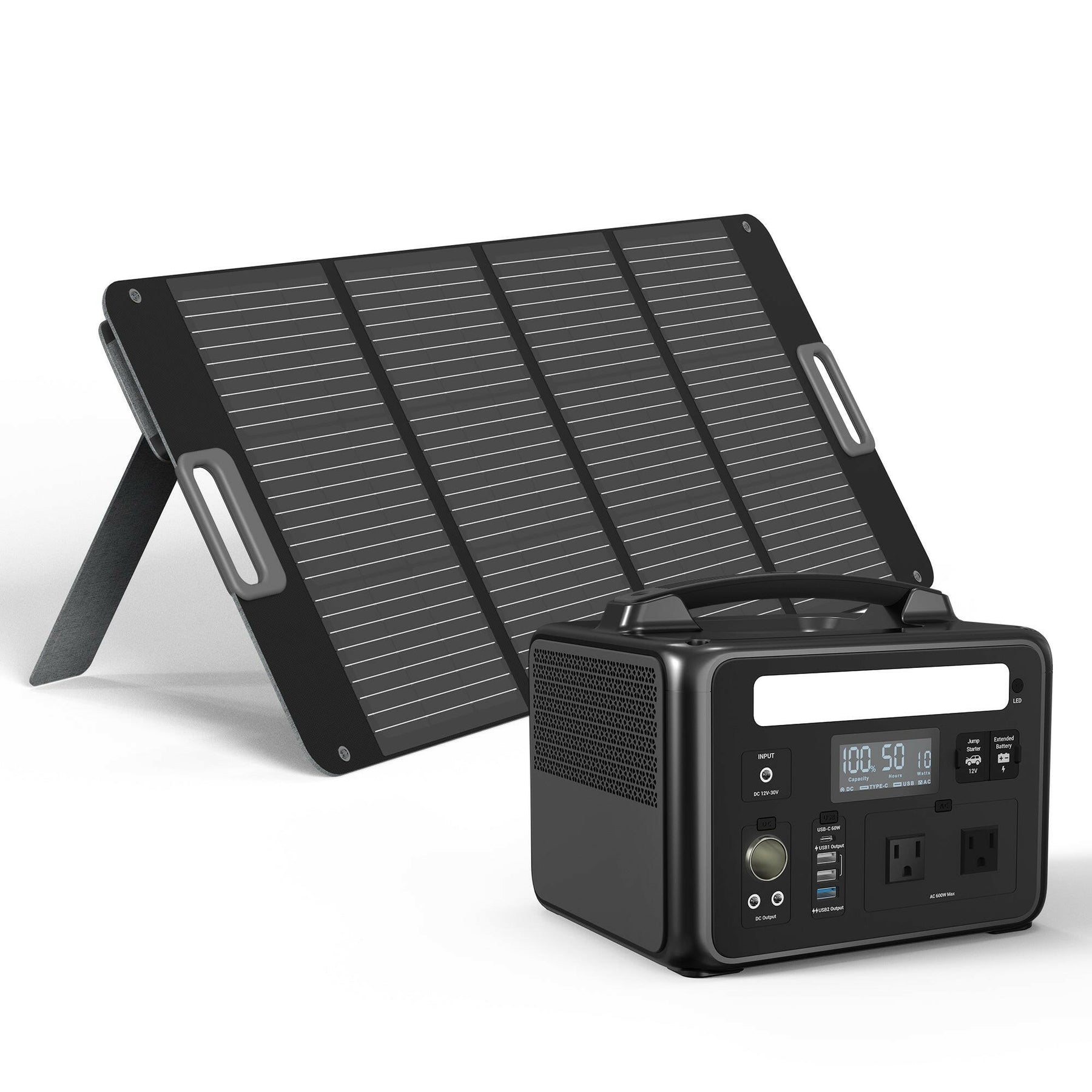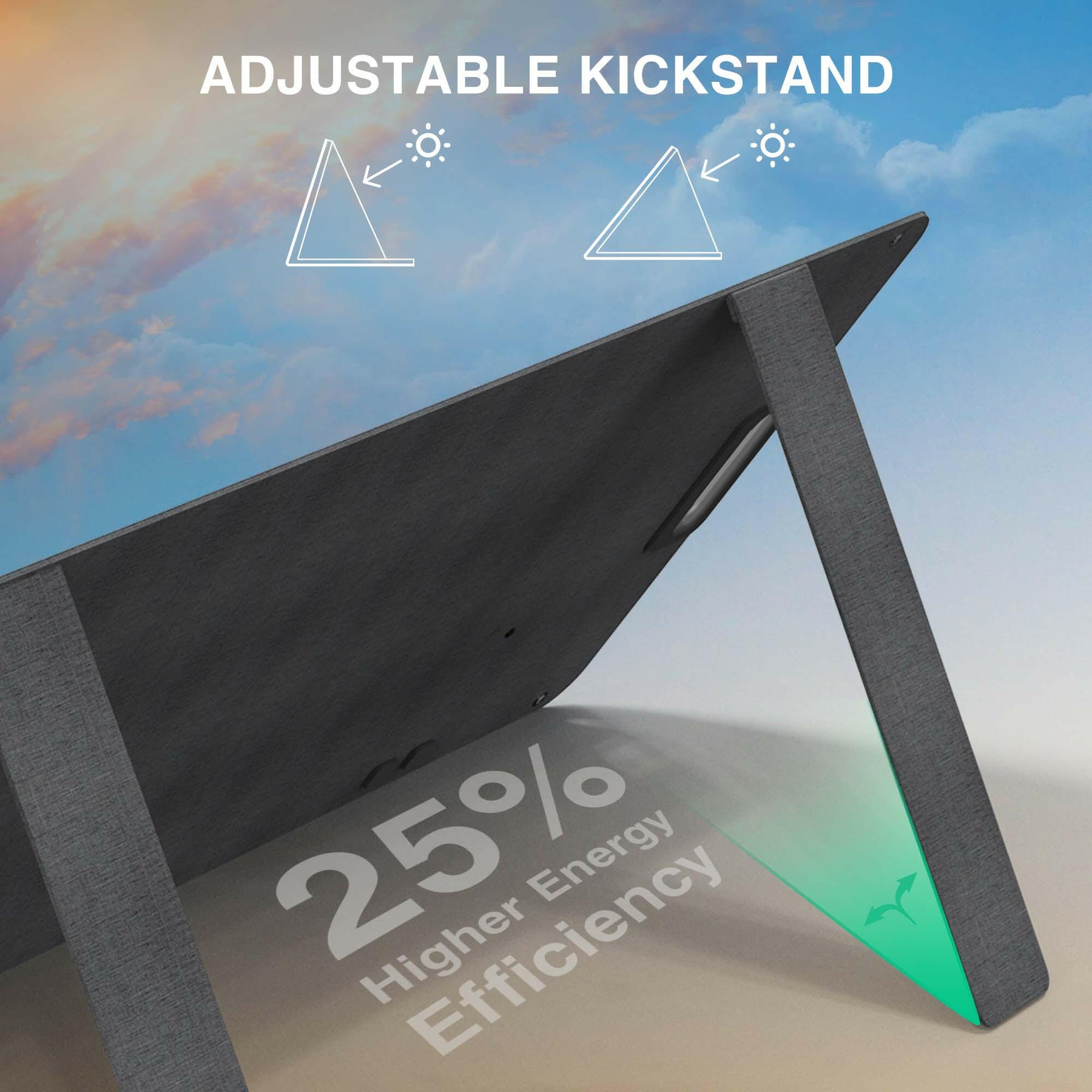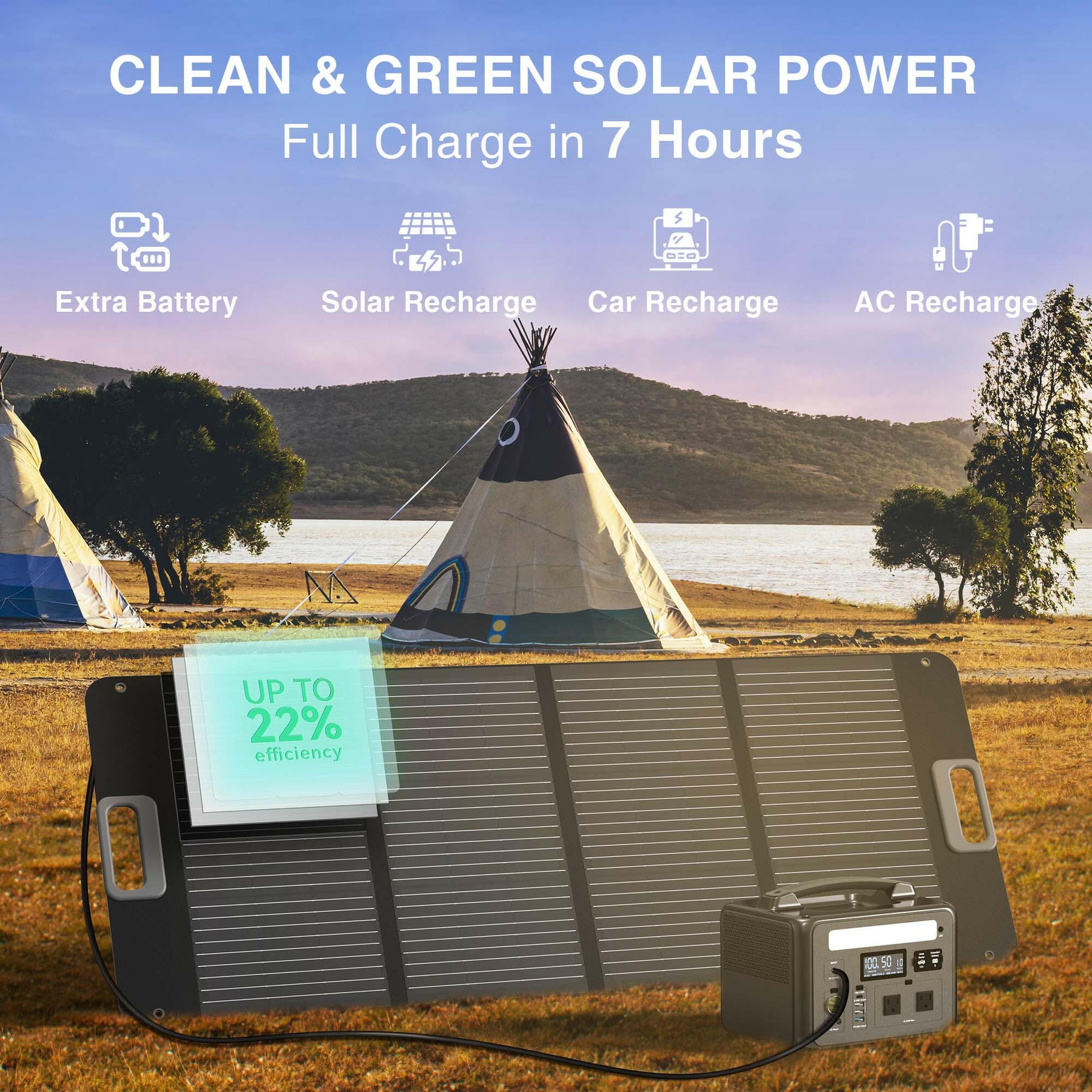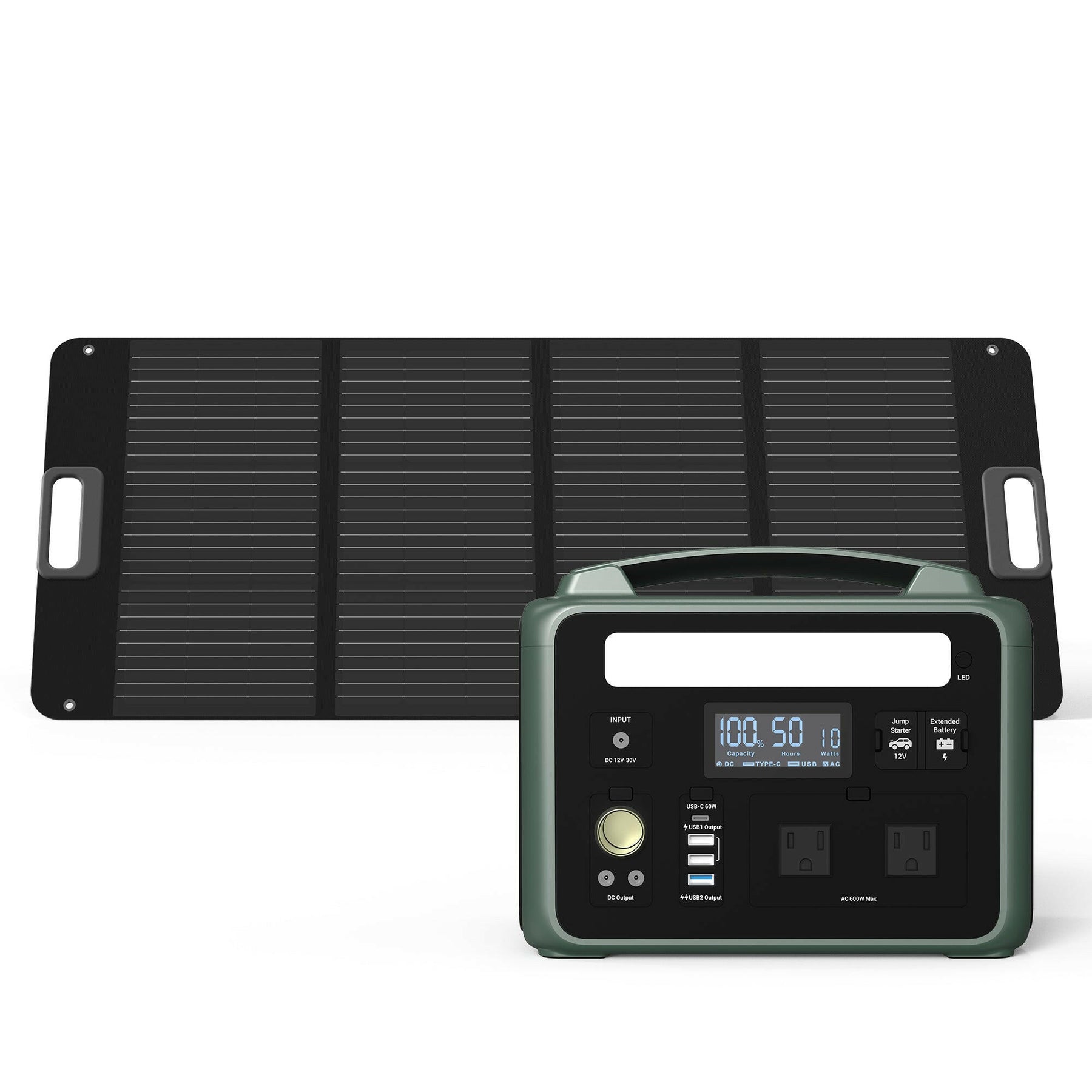 Ampaceソーラージェネレーター600 (Ampace P600 + ソーラーパネル100W)
Ampace P600ポータブル電源 + Ampace 100Wソーラーパネル:アウトドアアドベンチャーやカーキャンプに最適なAmpaceポータブルソーラージェネレーター
Ampace P600ポータブル電源とAmpace 100Wソーラーパネルを組み合わせたAmpaceポータブルソーラージェネレーターは、アウトドアアドベンチャーやカーキャンプに最適です。Ampace P600ポータブル電源には、2つのACアウトレット(110V 600Wピークパワー1800W)、3つのUSB-Aポート、1つのUSB-Cポート、2つのDC 5521ポート、1つのカーポートが搭載されており、ミニ冷蔵庫、エアポンプ、テレビなどの低から高出力の機器を動かすことができます。
Ampace 100Wモノクリスタルシリコンソーラーパネルは、太陽光発電に最適に設計されています。23%までの変換効率を持ち、アウトドア生活や非常用電源に最適です。わずか9.7ポンドの重量で、折りたたみ式で、取り扱いやすいハンドルとキックスタンドが付いています。
※当社のウェブサイトまたはAmazonストアから購入したソーラージェネレーターバンドルに含まれるすべてのアイテムは、別々のパッケージで発送されます。
Solar Genertor Kit:
P600 Metal Gray + Solar Panel 100W
Trusted Delivery
POWER OUTDOORS FOR THE WHOLE FAMILY
RV Camping, Off-Road Travel, Hunting, Backyard Getaways, and Emergencies
The Ampace P600 provides power-to-go in a small, light design with several ports to charge your commonplace equipment and more. Never be concerned about long extension cords or wall outlets. So feel free to explore the great outdoors while using your tools, projector, blender, and other equipment. In the event of a power outage, it can also be utilized as a backup power source to power items like a CPAP, a small refrigerator, lights, laptops, and phones.